DARK ORLIGHT CHICKEN 3" H X 5.5"L
SMALL DUCKLING 4" H X 4.5" L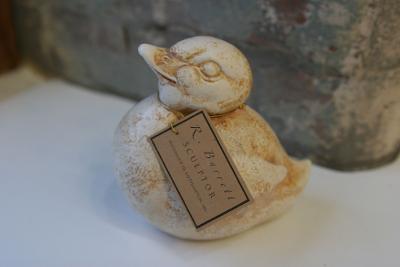 BIRD IN A SHOE 7.5" LONG 3LBS.
All sculptures are designed, molded, cast and patina applied by Rosemary. These pieces will last for years, made out of hydracal, a very strong substance in the concrete family, they can be put out side if under cover, they are all waxed for added protection. They would be a wonderful addition to any coffee table, child's room, gift or house warming.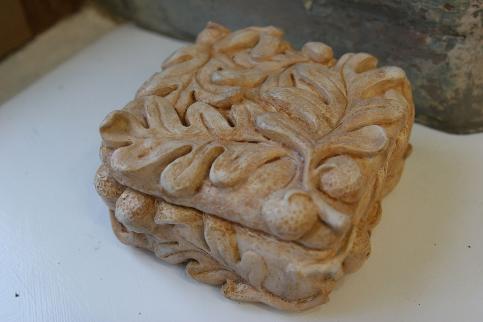 DARK PILE OF BUNNIES 7" X 7" 4LBS.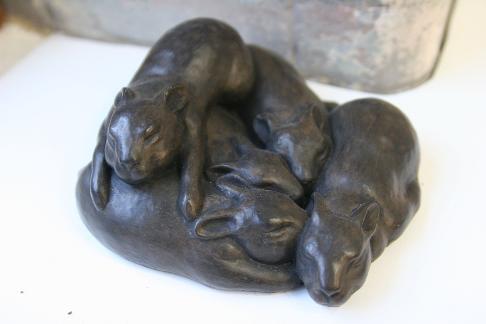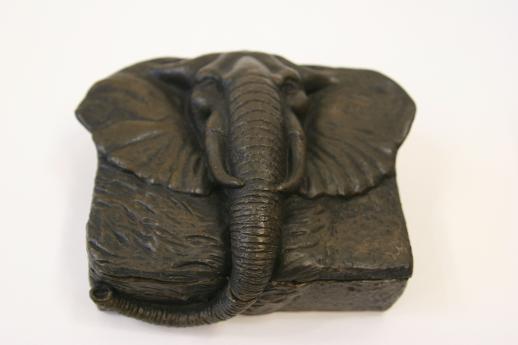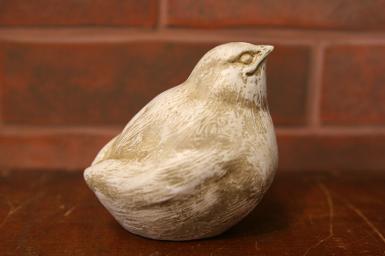 PILE OF BUNNIES 7" LONG 4 LBS.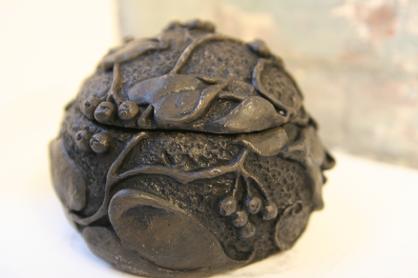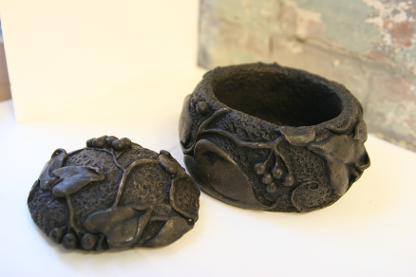 SATISFIED PIG 5" long 2.5 lbs.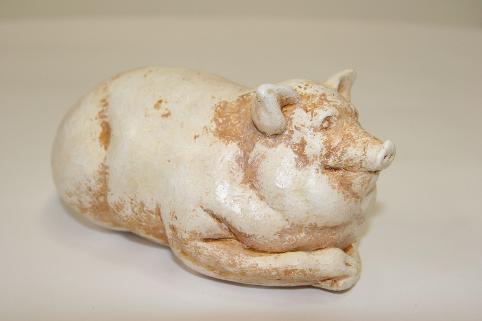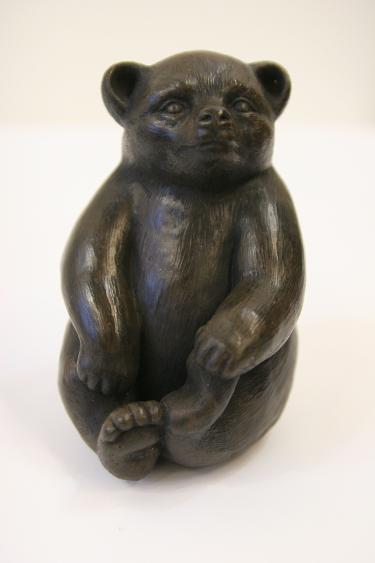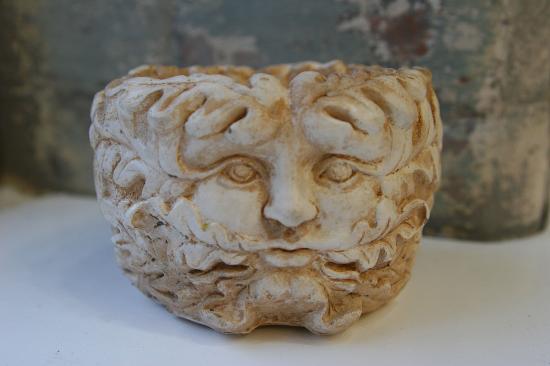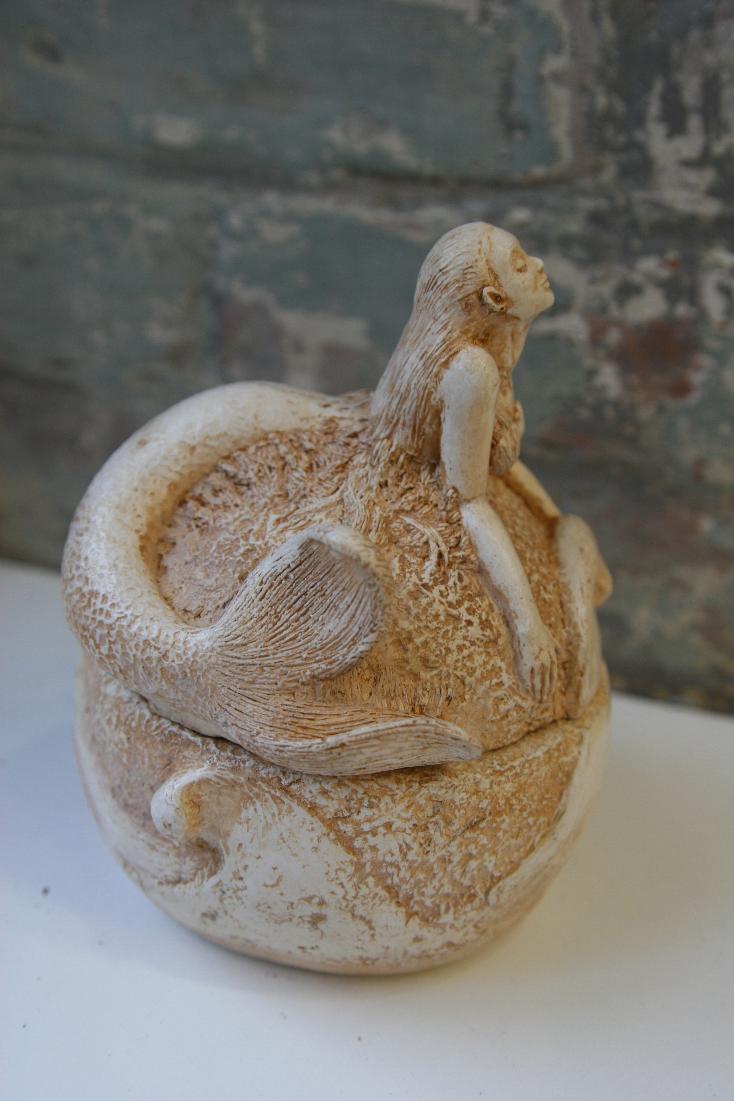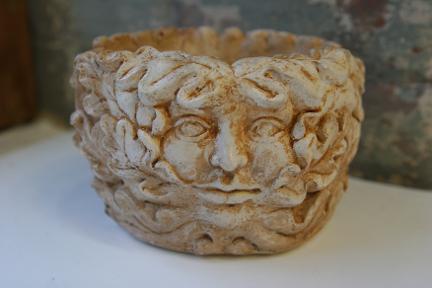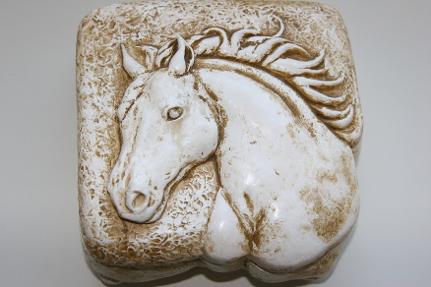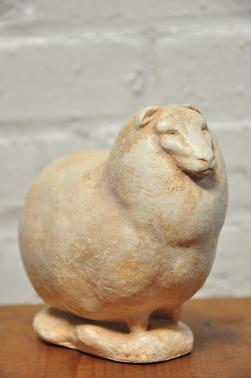 24" x 30" wall hanging in Concrete or Hydracal